Head wind is not a trouble
At C4 500 m was won by the juniors Gheorghe Alexandru Stoian, Catalin Chirila, Marius Milu, Andrei Nicolae from Romania:
— We finished rather ahed without any fight at the finish. Moreover, it was very difficult because of head wind. All the opponents were very strong, the race was smooth. We could show better time, but it doesn't matter, because we have taken the gold medal. We believed that we had become the champions only after the finish. And we breathed out with relief.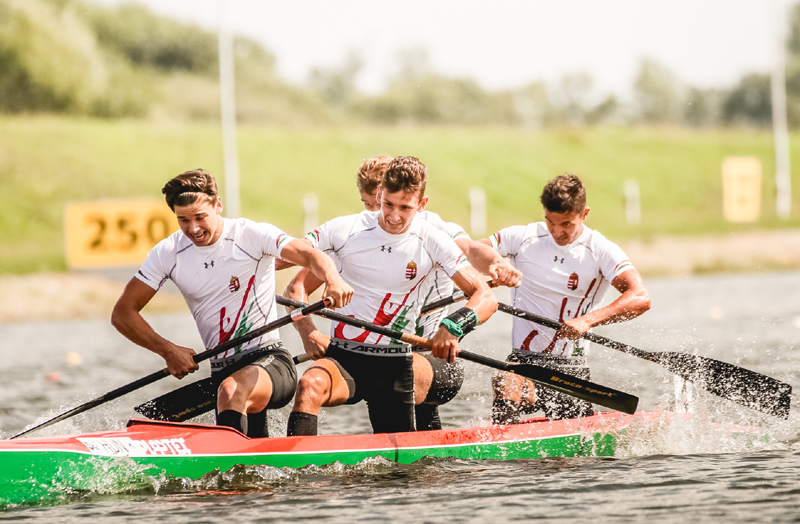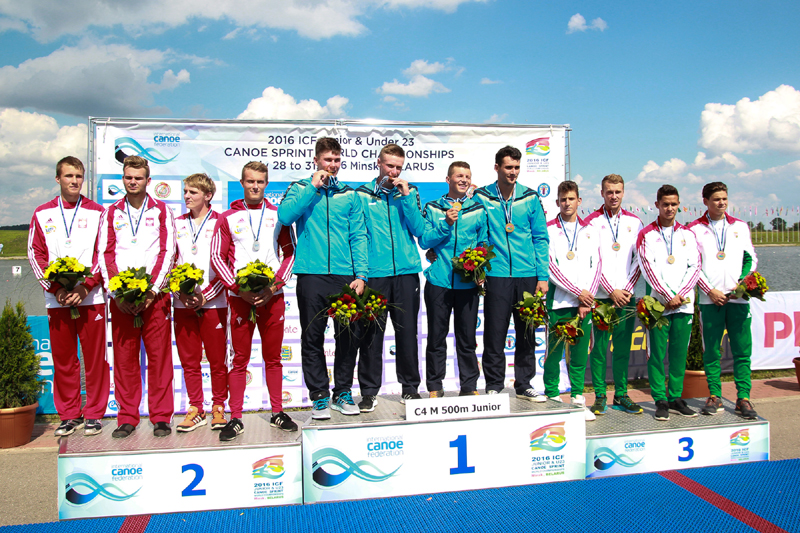 The second place of the Championships was won by the juniors from Poland – Dawid Dziulra, Alan Wisniewski, Patryk Kowalski, Jakub Brodka. The third were Robert Gida Kallai, Jeno Kristof Hajnal, Konrad Nemedi, Mihaly Aron Takacs.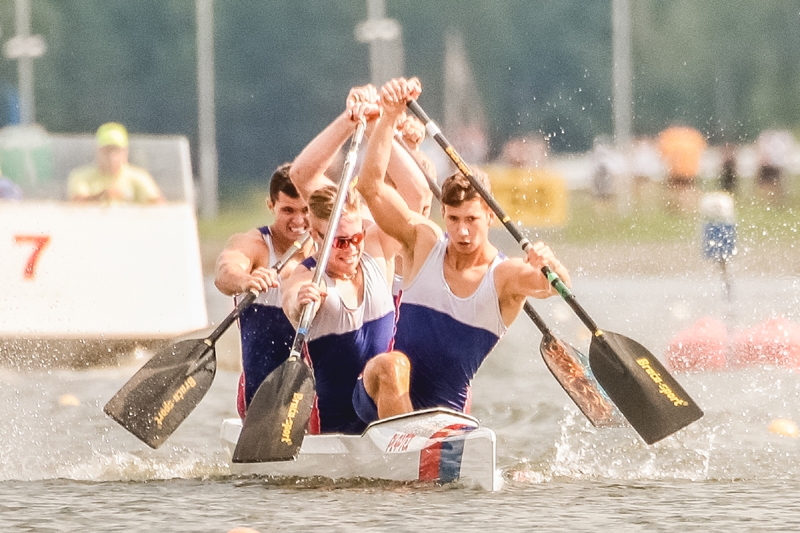 At C4 U23 500 m distance the Russian athletes Ivan Likhovidov, Oleg Shurinkin, Nikolai Meleshnikov, Artem Pron:
— We should participate in the preliminary race, but several teams withdrew and we came straight to the final. Recently, we became the European champions and now we are also the World champions. We have a wish to get to the Olympics 2020. Unfortunately, we didn't select in Rio, so that we use these four years of preparation to the maximum. Our crew is still very "young" - this is only the second race in this composition.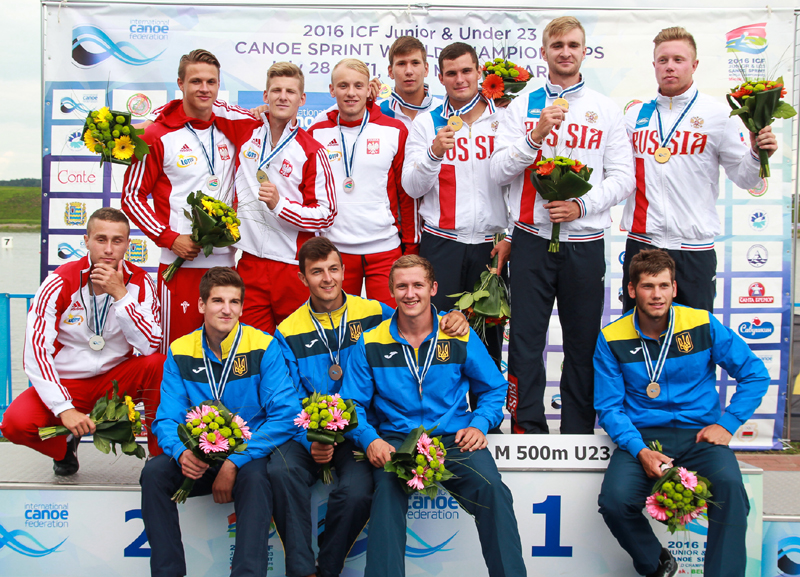 Aleksander Kitewski, Michal Marek Lubniewski, Marcel Holdak, Arsen Sliwinski from Poland gained the silver medals, and the bronze medals came to the athletes from the Ukraine Boryslav Byzu, Oleh Borovyk, Bohdan Chaban, Dmytro Zagnii.