Belarusians are among the leaders
In the afternoon men's kayakers finished at 1000 m distance.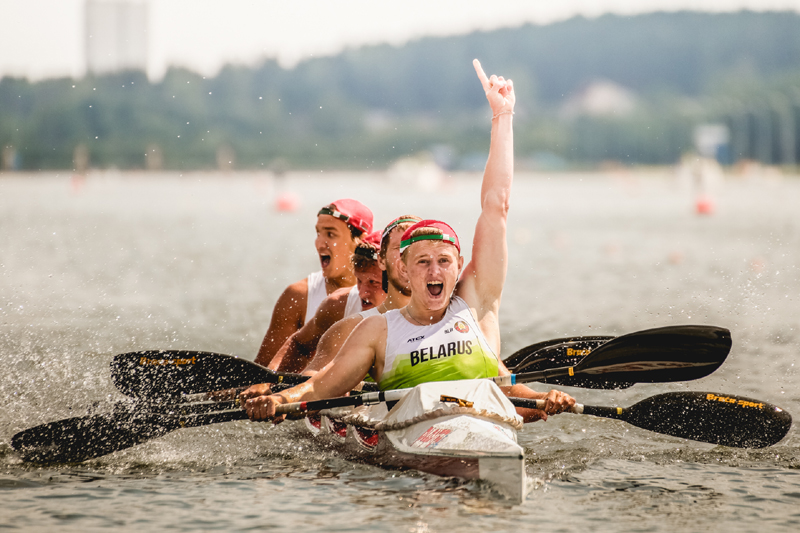 The Belarusian junior K4 in the composition of Mikita Sanko, Uladzislau Sukhanosau, Stanislau Daineka, Ilya Fedarenka became the gold winners of the Championships:
— Before the finish we became to speed up and we could race more 50 meters. We are glad to win the first gold medal of the world competitions at this distance. Now we have all existent feelings inside ourselves. To tell the truth we couldn't point any opponents, all of them were a real threat for us. The final was very smooth; the fight till the end of the race submits this. We went at the tart exclusively with the thoughts of the victory. Thanks to the fans. "Home walls" helped us win. Of course, we felt much pressure, but our fans helped us from the psychological side.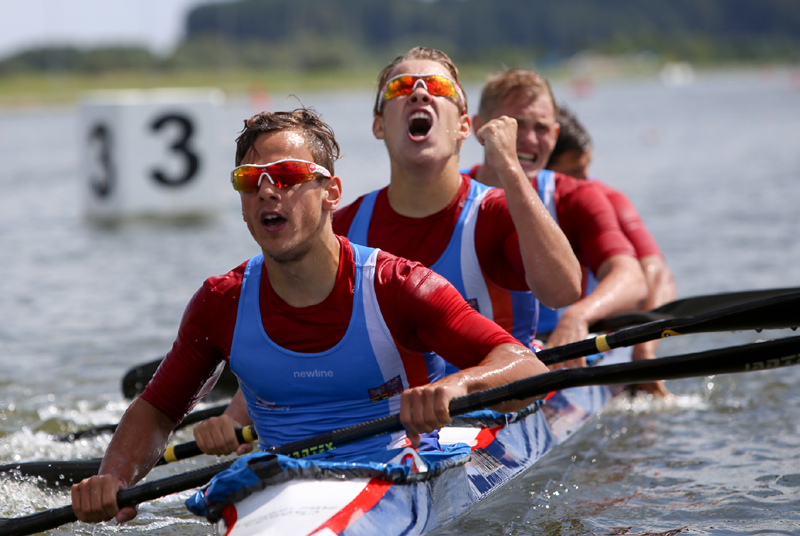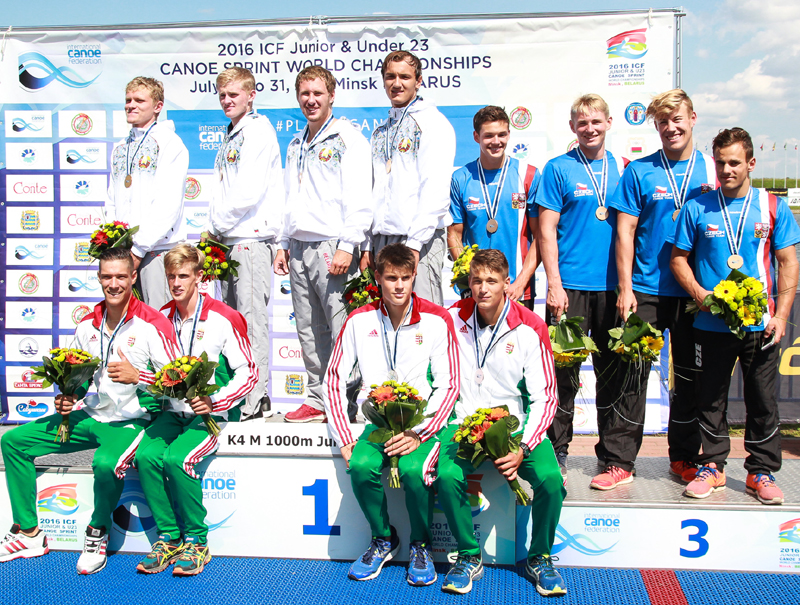 Erik Petro, Csaba Erdossy, Adam Varga, Milan Mozgi from Hungary took the silver medal, Vojtech Prochazka, Michal Cerosky, Jakub Stejskal, Martin Sobisek from Czech Republic won the bronze medal.

The Belarusian kayakers Aliaksei Misiuchenka, Heorhi Anikin, Kiryl Nikitsin, Maksim Zaitsau in the category under 23 gained the gold medal:
— When there is contest as in our country it is not so pleasant to gain the gold medal. And when the fight is staff it is unspeakable. We liked the 8th water we had. We can't believe we have become the World Champions, euphoria is inside. It is specially pleasant that the gold wat gained at home before our native fans. Thanks to them all.
Victor Baikov told about planned race tactics and results:
— They were the third at the European Championships. The athletes from Hungary, Germany and Spain are the strongest opponents. The athletes from Spain were the leaders. We just at the last 150 meters reached them and make spurt. The whole forth worked at a high level. We plan to speed up at the finish. Guys controlled the whole race till the end and approve themselves in the end of the fight. This victory was gained thanks to the character and spirit strength of the Belarusian people.
Bence Nadas, Robert Ilyes, Balint Noe, Matyas Koleszar from Hungary came the second.
Javier Cabanin Barturen, Albert Marti, Juan Gonzalez, Roi Rodriguez from Spain took the third place.