Men K4 champions
The final competitions in kayaking at 200 m distance finished. There was a unique race among singles. The places were divided between two pairs of the athletes! Such a thing happened so far ago at the water races.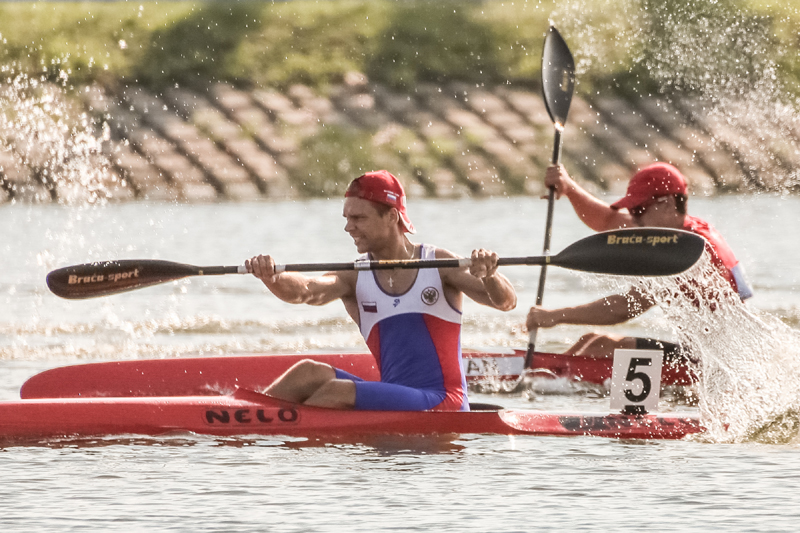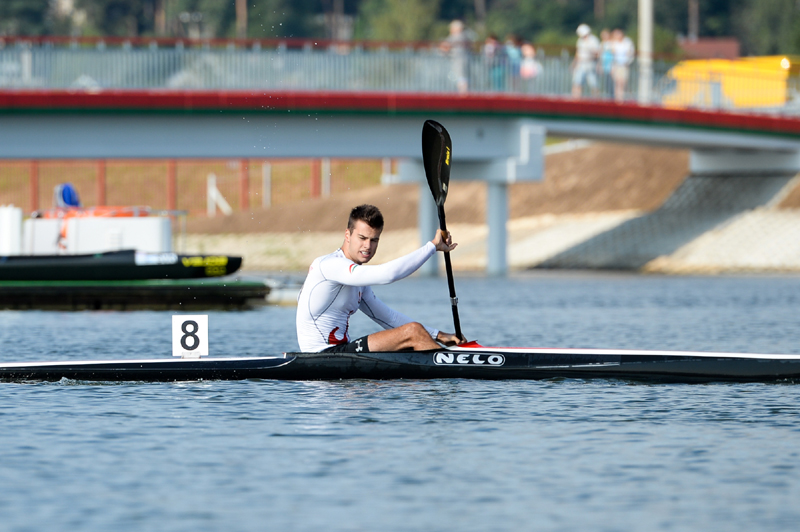 The gold medal was taken by Sergei Filin from Russia, Istvan Kuli from Hungary gained the silver award, and the third with the accuracy of thousandth seconds of the same time became Jeremy Leray from France and Hakeem Leland from Norway, finished with the result of 00:37.059.
At the same final there were two sixth places. Olivier Courchesne from Canada and Ieuan James from Great Britain showed the same result— 00:37.552.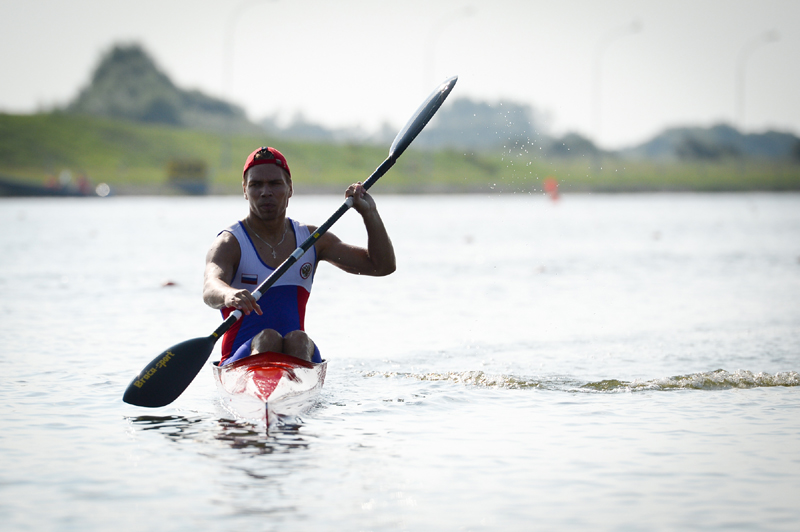 Despite the gold medalist of this category won his opponents, he continued reproaching himself:
– I thinks I could be better. Of course, I have been tired at bit by the final day. I was upset; the previous results of the Championships were not outstanding. I knew that the opponents did their best and I compete spending my powers. I chose such a strategy: Take a good start and at some part of distance begin even to win and after that simply sweat out. The taste of the victory is like the favorite cake, for which you have worked during the whole year, devoting yourself at 100 % during the 6 hours a day for these 36 seconds. When you win, you become believe in yourself.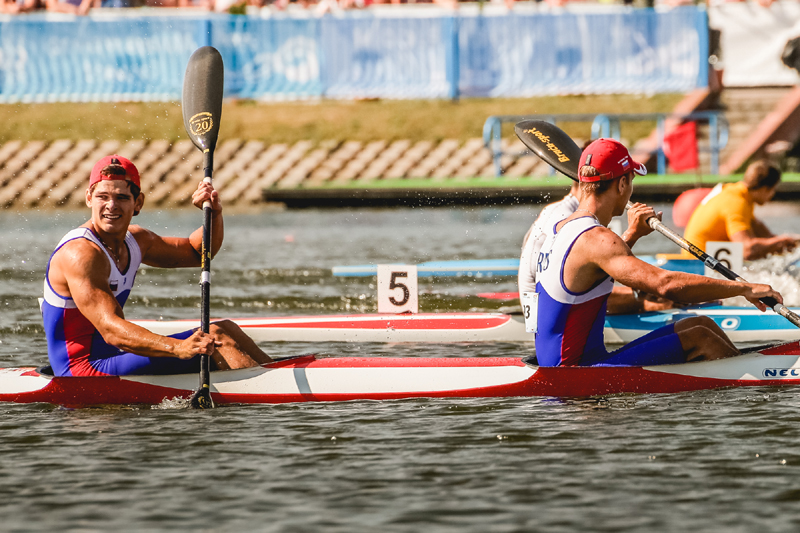 In K2 Junior Men 200 m Sergei Filin and Andrei Shmyrov from Russia came the first, Valentin Ivan Kirkov and Istvan Kuli from Hungary became the second, Trevor Thomson and Noah Dembele from Great Britain were the third.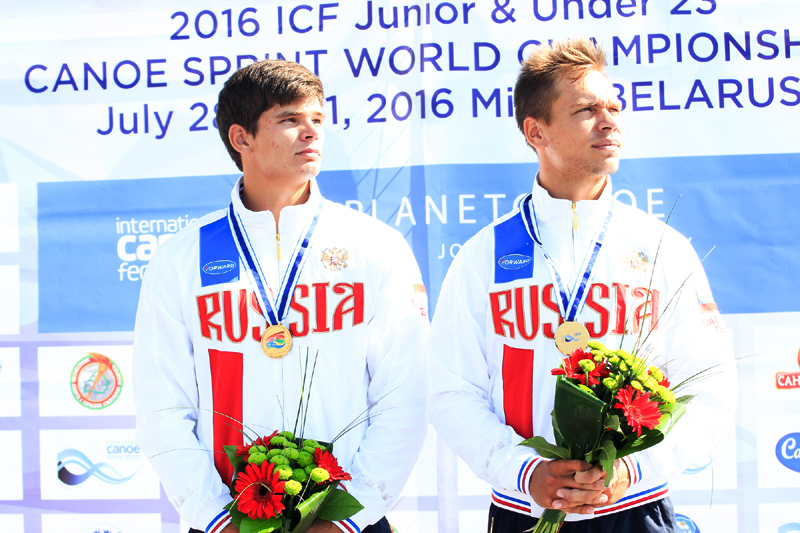 Andrei Shmyrov from Russia gave the flow to his partner Sergei Filin who considered again he demonstrated he did less than he is able:
— We are very glad by taken medal but concerning the result itself we know we are able to achieve more. I feel myself I demonstrated not 100% but 90% of all my abilities. My partner did his best but it is impossible to speak the same about me because there was little time after the last race in singles. It is the final start in this year for me, there will some national but not so important competitions. If to speak about the World Championships I sure I satisfied with my result. I took two gold medals. My parents are here and support me. The Championships organization is at a high level.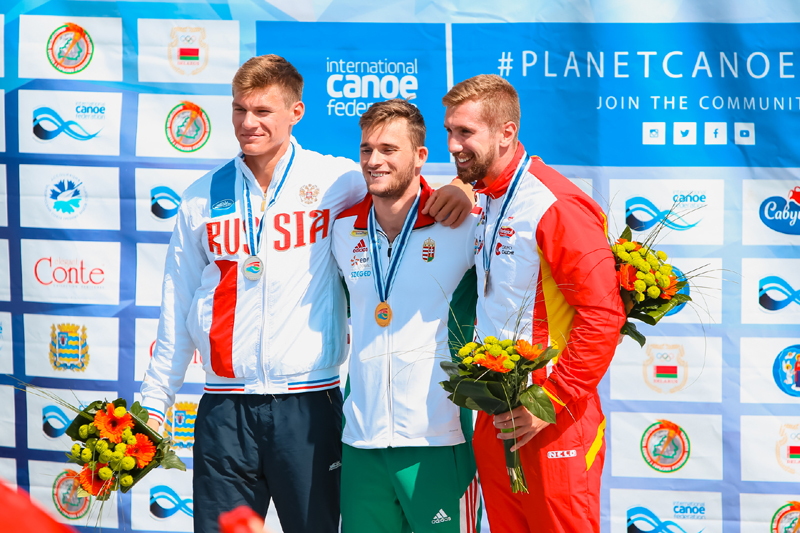 In K1 U23 Men 200 m Balazs Birkas from Hungary became the first, the second place was taken by Russian Oleg Gusev, the third place was won by Carlos Arevalo from Spain.
Hungary athlete talked about what helped him and his team to demonstrate such results:
— Now I can breathe easily because my main race is behind. I am proud of me because I demonstrate my federation I am able to become the champion. The secret of our team we do not serve strength in heats and semi-final. I always do my best. It is good practice – I tray new technics and develop my style.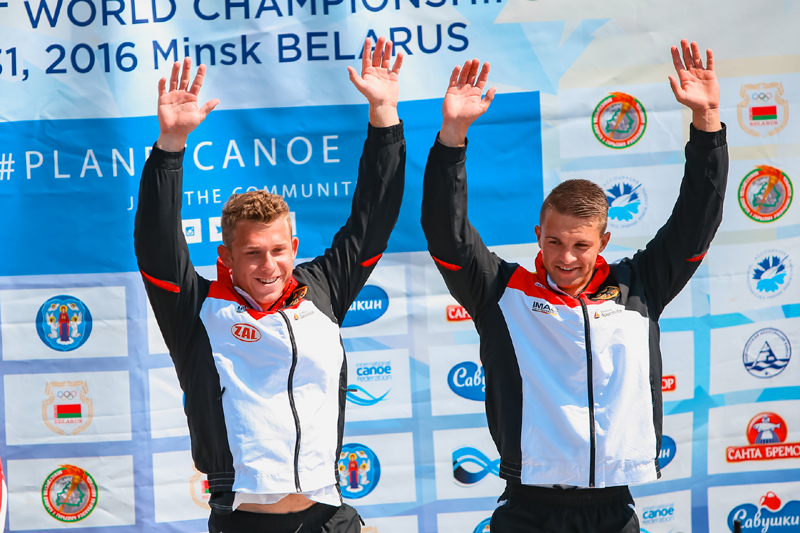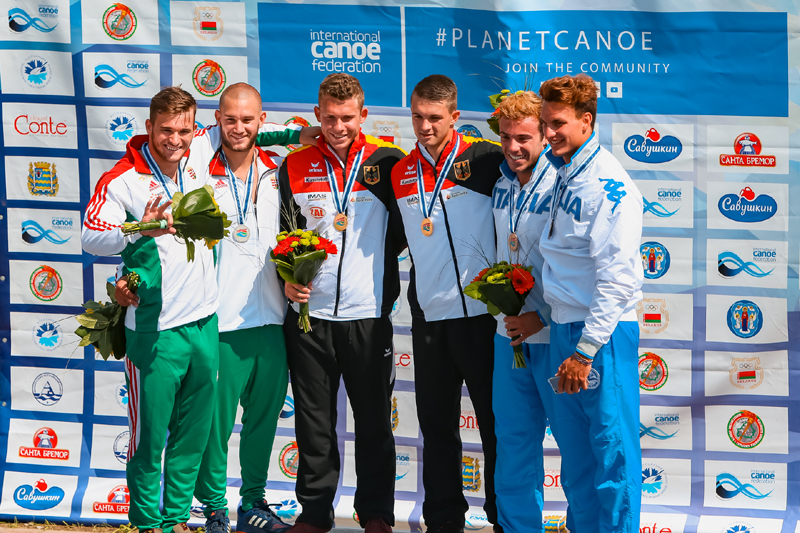 In K2 U23 at the distance of 200m the first in the final race were Max Lemke and Felix König from Germany. The second place was taken by Mark Balashka and Balazs Birkas from Hungary. Michele Bertolini and Riccardo Maria Spotti from Italy became the third.
The German prize-winners admitted that strong motivation helped them to win the race:
- The start was very good, but then we were taken by surprise. We didn't expect to win. While competing we didn't have even time to look at the sides and our opponents were too far from our boat. So it was somehow complicated to see them. As for now we are planning to have some rest, both relax and devote some time for education. Closer to the Olympic Games we will restart our trainings. I think we managed to win because we received significant support from our German team and our coach who knows exactly what we need and keeps a tight hand over us.
The German coach is worrying about his athletes as they will go to the race soon:
The coach of German team Detyef Hoffmann worries about his team because the athletes will come on the water later:
— It was my fantastic "gold" performance. Well done. One of us had some problems with his ear, however he concentrated and it was great performance. When several teams were neck –and-neck I was sure that we would win. I just believe in it.